FOOD ACADEMY TUTORS
Bertolo Food Academy is Molino Bertolo's training school.
Tutored by renowned master bakers and master pastry cooks,
those attending the courses are guided step by step,
from the basics to the finished baked product.
Walter Denti
Born at Pontevico (Brescia) on 13 July 1961. He studied pizza making at the Italian Pizzeria Association training school at Verona – a school for bakers and pastry cooks run on the Pan Technology premises by Francesco Favaron from Verona. From 1984 to 2001 he was the owner and manager of the Panetteria Fiorini Teresa shop. He is now working as a consultant for the Carpi Società Progeo (Modena), IRINOX S.p.A., Conegliano (Treviso) and ROVIMPEX, Havana (Cuba). He is a product research and development technician for Società Progeo, teaches at the O. Vergani School of Hotel Management and Catering, Ferrara, and holds courses for FSE in Verona and CNA in Brescia and Rovigo.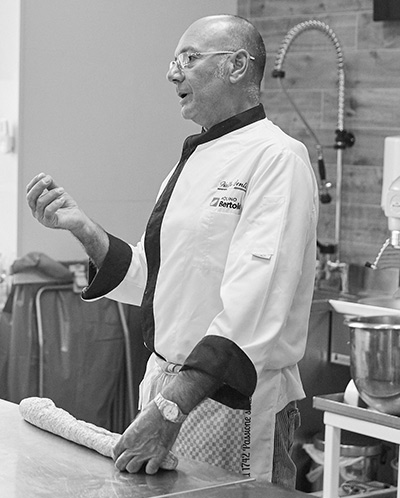 Valeria Agnelutto
A cook enamoured of natural food, diet and nutrition. She is passionate about cooking and loves to promote awareness of everything pertaining to healthy, sustainable food. Her specialisation is vegetarian nutrition and vegan, vegetarian, macrobiotic and raw food.
"During my courses I try to teach a new style of diet, simple but delicious and based on top quality ingredients.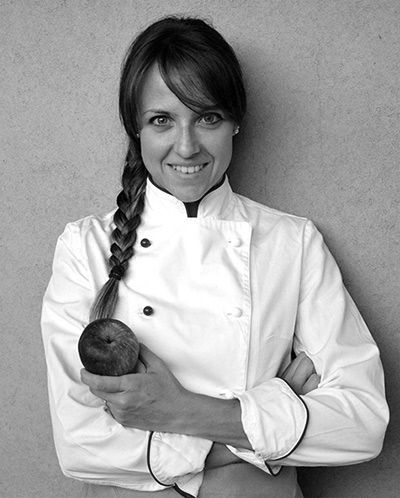 Gianluca Campigotto
Qualified as a cook at the Feltre School of Hotel Management and Catering. One of the most important experiences in his career was the time spent in the kitchens of 'La Siriola', a Michelin star restaurant at San Cassiano, Alta Badia, South Tyrol. In 2011 he established his own restaurant, 'Panevin' in the heart of the Feltre valley, between the Dolomites National Park and the city of Feltre. His cuisine is traditional with a modern touch, using local produce as the mainstay of all his dishes.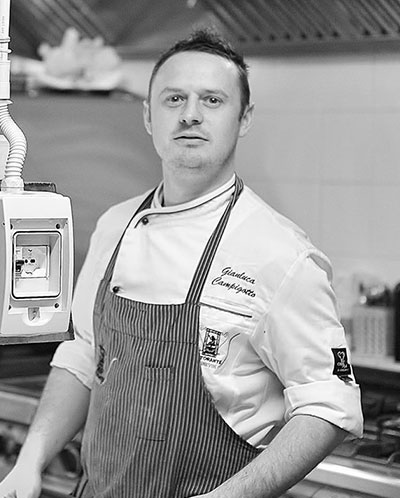 Sonia Bortot
Mother of two with a passion for home cooking and mini pastries, she loves working with simple, familiar ingredients. She also pays attention to colours and shapes that appeal to children, without forgoing flavour and genuineness. In this way she helps them explore fragrances and flavours in daily fare and enjoy cooking that challenges their imaginations!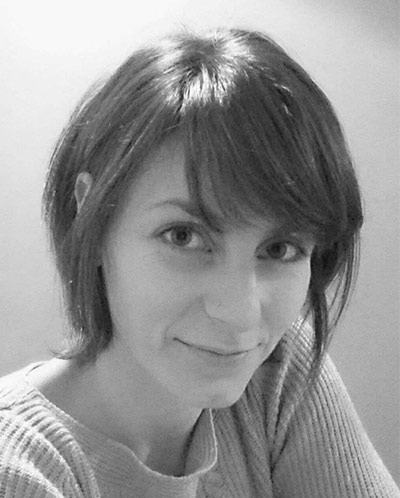 Giulia Gosetto
She has always been attracted to sweet things, and urged on by the hundreds of TV programmes about pastry making, she decided to have a go… and found out she's got talent! This led Giulia to enrol in a pastry cook and baker's school, where she discovered the joy of creating cakes and especially of doing cake design. Since that day her life has certainly become 'sweeter'.
"For me dessert isn't just something you eat at the end of a meal or at a party, it's a main course that must always be on the menu. Through my cakes I try and hope to transmit all my passion to those who eat them!"