FOOD ACADEMY TUTORS
Bertolo Food Academy is Molino Bertolo's training school.
Tutored by renowned master bakers and master pastry cooks,
those attending the courses are guided step by step,
from the basics to the finished baked product.
Mattia Albertin
Born in Adria on August 26th 1983 Former professional rugby player. Many years in the ranks of rugby Rovigo and promise of the Italian national team, with which he made his debut when he was only 18 years old. After a serious accident that forced him to retire, he rediscovered his passion for pastry making by participating in the 4th edition of "Bake Off Italia" television show, where he ranked third. After the show he decides to turn his passion into work: first of all, the pastry school in Padua and immediately after a path that allows him to follow the best Italian pastry chefs. Nowadays, his desire to grow professionally does not stop. Numerous pastry courses in collaboration with Molino Bertolo with the aim of starting a path in innovation and tradition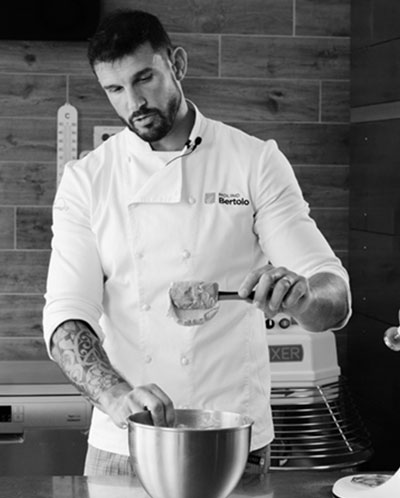 Daniele Salmaso
Baker and owner of the DELIZIE DEL GRANO bakery in Padua.
For years he has experimented with different recipes, trying to create alternative and tasty products, using quality raw materials.
In its own bakery, it offers products with Molino flour, to guarantee the highest quality and wholesomeness of each product.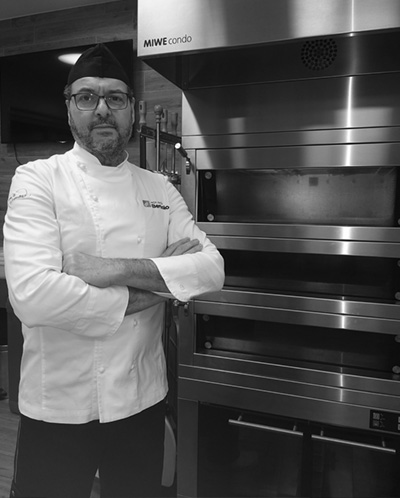 Emanuele Bianchin
His passion for the art of baking, began in his father's company in 1980, where he worked for twenty years. In 2005, he started to work in the catering industry, working for seven years as head of pastry and bread making in historic and prestigious venues in Treviso.
Since 2012, he has made available his experience for the training of future bakers and pastry chefs, at the school CFP of Lancenigo (Villorba). His curious approach and the constant research in the use of new products, have allowed him to follow the new food guidelines, from gluten-free, to vegetarian, vegan, organic and biodynamic food.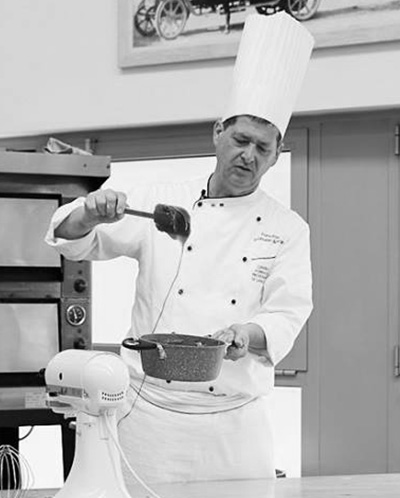 Sonia Bortot
Mother of two with a passion for home cooking and mini pastries, she loves working with simple, familiar ingredients. She also pays attention to colours and shapes that appeal to children, without forgoing flavour and genuineness. In this way she helps them explore fragrances and flavours in daily fare and enjoy cooking that challenges their imaginations!