TRADITION AND INNOVATION
Our company dedicates many resources to controlling every stage of the process, from storage to processing and mixing, employing avant-garde technologies such as:
safety sieves,
magnets,
metal-detectors,
traceability system,
HACCP computerised self-control system,
regular analyses in our in-house laboratory of bought-in cereals and all the flour produced.
We also ensure constant infestation prevention and control by an external body.
In 1993 the purchase of innovative German BÜHLER machinery marked an important turning point in the company's productivity and work methods. Packaging was also modernised with the introduction of robotic palletisation.
In 2009 a new generation mill was built with state-of-the-art equipment, conceived for constantly excellent products. Cleaning, stripping, grounding and bagging take place under strict quality control and meet the hygiene and health requirements of trade standards.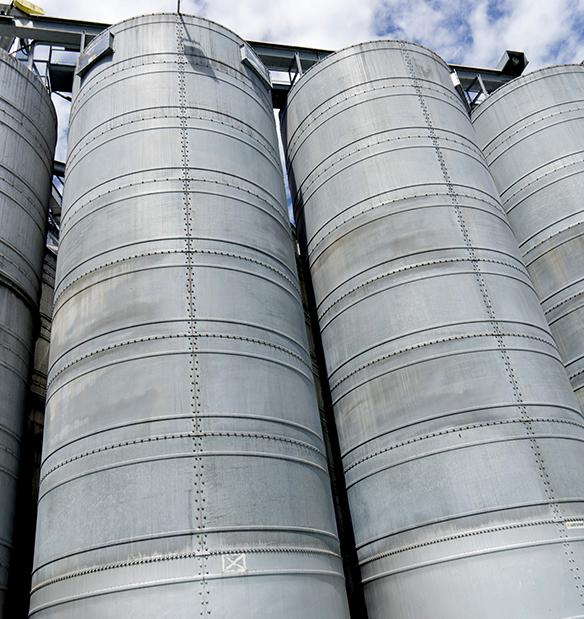 We use our vast knowledge and expertise to carefully select the raw materials and produce flour that meets the highest quality standards suitable for a wide range of products (bread, patisserie, pizza... ).
Our facilities grind different types of Italian and imported cereals, and have a grinding capacity of 200 t/24hr.
We care about the environment
We are privileged to work in direct contact with the environment, the earth and Mother Nature. For this reason we take great care to be environmentally friendly. We do this by using renewable energy taken directly from the River Piave, which flows alongside our mill.